https://gymnearme.net.au/backend/profiles/get_profiles?gym_id=4486&include_types=1&include_classes=1&include_features=1&include_social=1&include_memberships=1&include_offers=1&include_hours=1&include_reviews=1&include_google_place=1&include_average_review=1&return_url=1
Category
Gym

Fitness Center

Health Centre
Classes
Dance

Circuit

HIIT

Yoga

Pilates

Zumba

Spin

Boxing

Martial Arts
Opening Hours
Mon: Open 24 Hours
Tue: Open 24 Hours
Wed: Open 24 Hours
Thu: Open 24 Hours
Fri: Open 24 Hours
Sat: Open 24 Hours
Sun: Open 24 Hours
Membership Plans Available at Zap Fitness 24/7 Everard Park
Zap Fitness Everard Park offers two membership options: Passport for $10.99 per week which gives access to 50+ clubs Australia-wide with 24/7 access, fitness challenges, membership holds, refer a friend reward, and free WiFi in club with personal trainer support; and Home Only for $9.99 per week which gives access to one club only with 24/7 access, free WiFi in club, and personal trainer support.
| Plan | Description | Price |
| --- | --- | --- |
| Passport | All Clubs (excluding Zap Salamanca) | $10.99 - weekly |
| Home Only | | $9.99 - weekly |
About Zap Fitness 24/7 Everard Park
Perform your workout routines and reach your fitness goals on your terms with low fees and 24/7 gym access at Zap Fitness.
At Zap Fitness, we're committed to motivating more Australians to prioritise regular movement and are equipped to power your fitness 24.7. Starting out as a single studio, Zap has fast become one of Australia's fastest growing and most accessible 24.7 gyms, offering a convenient range of training solutions including 24.7 access, personal training, no lock-in contracts and affordable membership options.
See what makes Zap Fitness 24/7 Everard Park the Best Gym in Town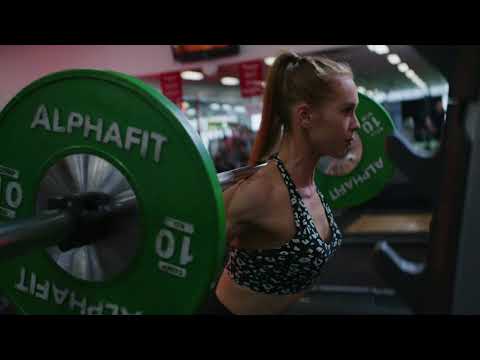 Experience the energy and community at Zap Fitness 24/7 Everard Park.
See our certified trainers in action and get a feel for the energy and community at our gym. Watch now and come experience the difference at Everard Park.
Get a feel for the lively and supportive atmosphere that sets Zap Fitness 24/7 Everard Park apart from other gyms in Everard Park
See firsthand the dedication and passion of our certified trainers as they guide and inspire members to reach their fitness goals.
Map
Enquire and view gym prices at Zap Fitness 24/7 Everard Park. No obligation to join.
Customer Reviews
Zap Fitness Everard Park is a great place to hit the gym with membership well under $10/week. Customers appreciate the friendly and helpful staff, the relaxed atmosphere, and the fantastic equipment. The gym is open 24/7, so customers can work out at any time of the day or night. The air conditioning could use some work, but the fans do the job. Personal trainers Tara and Chris are extremely helpful and motivational, and they are always willing to listen to customer feedback and make changes to keep the gym fresh. Customers also appreciate that the gym is secure and that there is ample parking available. With a variety of classes and personal training options, Zap Fitness Everard Park is the perfect place to get fit and stay healthy.
SA IS NOW ON HIGH ALERT ,with the borders opening today to other states , this is not visible in Everard pk ZAP, with a lack of cross flow air within the work out area ,vital for safe practice in this enviroment .Despite numerous requests from the members ,a fan that provides this vital movement of air, has not been working for over 14 weeks. Plus the usual defective equipment that's not repaired unless veiwed in a reveiw. Im sure they can do better, but just are'nt interested in there paying members.
MARTIN BLINDELL
Again, I would like to post some photos to you. Please stop charging bills from my account anymore because One year contract had already done. As I said before I was one of your loyal customers who used to be joining in your gym nearly 4 years since Jetty. And I recommended my wife to join in, We moved to another gym because poor quality and quantity of equipments with lower maintenance. Please find recent email I sent to your customer service and membership management, then reply and confirm , don't ignore my email please...
Andrew Pheng
Just another pushy and predatory gym. Signed up for 30 days free. The gym immediately proceeded to use my emergency contacts information (My 60 year old mother) to push marketing. They texted and contacted her using my name saying that I organised this for her and trying to organise her "2 day membership worth $30!!" When I went in to pick up my fob, I told them to remove her details and the guy tried to tell me "It's not marketing, we offer it complimentary!" trying to tell me it was for my benefit. I told them to remove her details or cancel my membership, the first thing out of the guys mouth was that I would need to pay for 30 days on top of my free trial despite this never being mentioned in their terms. Disgusting behavior and untrustworthy. Edit: They are "surprised". Like this was an accident and not meant to go to my Mum when the messages had her name on them.
Scott Frith