https://gymnearme.net.au/backend/profiles/get_profiles?gym_id=4487&include_types=1&include_classes=1&include_features=1&include_social=1&include_memberships=1&include_offers=1&include_hours=1&include_reviews=1&include_google_place=1&include_average_review=1&return_url=1
Category
Gym

Fitness Center

Health Centre
Opening Hours
Mon: Open 24 Hours
Tue: Open 24 Hours
Wed: Open 24 Hours
Thu: Open 24 Hours
Fri: Open 24 Hours
Sat: Open 24 Hours
Sun: Open 24 Hours
Membership Plans Available at Zap Fitness 24/7 Flemington
The Passport membership gives you access to 50+ clubs Australia-wide, 24/7 access, fitness challenges, membership holds, refer a friend reward, free WiFi in club, and personal trainer support for $10.99 per week. The Home Only membership gives you access to one club only, 24/7 access, and free WiFi in club for $9.99 per week.
| Plan | Description | Price |
| --- | --- | --- |
| Passport | All Clubs (excluding Zap Salamanca) | $10.99 - weekly |
| Home Only | | $9.99 - weekly |
About Zap Fitness 24/7 Flemington
Perform your workout routines and reach your fitness goals on your terms with low fees and 24/7 gym access at Zap Fitness.
At Zap Fitness, we're committed to motivating more Australians to prioritise regular movement and are equipped to power your fitness 24.7. Starting out as a single studio, Zap has fast become one of Australia's fastest growing and most accessible 24.7 gyms, offering a convenient range of training solutions including 24.7 access, personal training, no lock-in contracts and affordable membership options.
See what makes Zap Fitness 24/7 Flemington the Best Gym in Town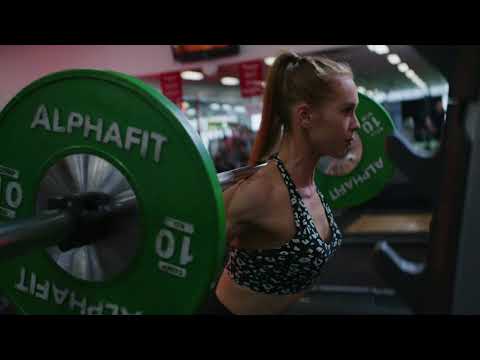 Experience the energy and community at Zap Fitness 24/7 Flemington.
See our certified trainers in action and get a feel for the energy and community at our gym. Watch now and come experience the difference at Flemington.
Get a feel for the lively and supportive atmosphere that sets Zap Fitness 24/7 Flemington apart from other gyms in Flemington
See firsthand the dedication and passion of our certified trainers as they guide and inspire members to reach their fitness goals.
Map
Enquire and view gym prices at Zap Fitness 24/7 Flemington. No obligation to join.
Customer Reviews
Zap Fitness Flemington is a great gym for those looking for an affordable and convenient place to work out. Customers love the wide range of quality machines, the 24/7 access to all Zap gym locations, and the clean and relatively new equipment. The staff are friendly and professional, and the atmosphere is great. The gym is never too busy, and the crowd is not too obnoxious. The gym is well maintained and kept clean, and the manager is always willing to lend a helping hand. Customers also appreciate the variety of cardio and lifting equipment, and the fact that it is open 24 hours a day. The only downside is that the air conditioning can struggle in the summer, and the free weights are sometimes worn out and dirty. However, overall customers are very satisfied with their experience at Zap Fitness Flemington.
Average at best. The lady that "works" at the counter is literally always scrolling on her phone. I've never once seen her not on her phone. The free weights are so old and worn out that the numbers have completely come off of them. It's a guessing game to know how many kgs you're actually using. I've been here for months and the staff haven't thought to just like write the numbers back on with a texter or something?!(It would require a very small amount of effort but I guess they're too busy scrolling instagram to do this?) They have a very entry level set of grips/cables attachments. Don't expect anything special in this regard. Find myself always doing laps of the gym trying to find specific free weights as they're all over the place. You pretty much get what you pay for, for $10 a week. They have a reasonable variety of actual cable machines which is a slightly redeeming quality, hence 2 stars.
Ethan
Positives: Good variety of equipment and never too busy, particularly during the day. Negatives: This gym doesn't function well if you are commuting or expecting to change at the gym. Only one female toilet cubicle, no changing facilities and no large lockable lockers. Toilets are not clean and there is only one hook in the cubicle. Within the training area the floor is uneven in places and all the equipment that isn't weights or machines is worn out and dirty. Customer service (not site specific) is appalling, unable to get assistance with billing and instead directed to Debit Success who do not have access to contract specifics. No emailed invoices or records of payments aside from your own bank records. I thought this would be a good value gym but the general facilities are really disappointing.
Mathilda Walley