https://gymnearme.net.au/backend/profiles/get_profiles?gym_id=4488&include_types=1&include_classes=1&include_features=1&include_social=1&include_memberships=1&include_offers=1&include_hours=1&include_reviews=1&include_google_place=1&include_average_review=1&return_url=1
Category
Gym

Fitness Center

Health Centre
Classes
Yoga

Pilates

Zumba

HIIT

Strength Training
Opening Hours
Mon: Open 24 Hours
Tue: Open 24 Hours
Wed: Open 24 Hours
Thu: Open 24 Hours
Fri: Open 24 Hours
Sat: Open 24 Hours
Sun: Open 24 Hours
Membership Plans Available at Zap Fitness 24/7 Gawler
The Passport membership gives you access to 50+ clubs Australia-wide, 24/7 access, fitness challenges, membership holds, refer a friend reward, free WiFi in club, and personal trainer support for $10.99 per week. The Home Only membership gives you access to one club only, 24/7 access, and free WiFi in club for $9.99 per week.
| Plan | Description | Price |
| --- | --- | --- |
| Passport | All Clubs (excluding Zap Salamanca) | $10.99 - weekly |
| Home Only | | $9.99 - weekly |
About Zap Fitness 24/7 Gawler
Perform your workout routines and reach your fitness goals on your terms with low fees and 24/7 gym access at Zap Fitness.
At Zap Fitness, we're committed to motivating more Australians to prioritise regular movement and are equipped to power your fitness 24.7. Starting out as a single studio, Zap has fast become one of Australia's fastest growing and most accessible 24.7 gyms, offering a convenient range of training solutions including 24.7 access, personal training, no lock-in contracts and affordable membership options.
See what makes Zap Fitness 24/7 Gawler the Best Gym in Town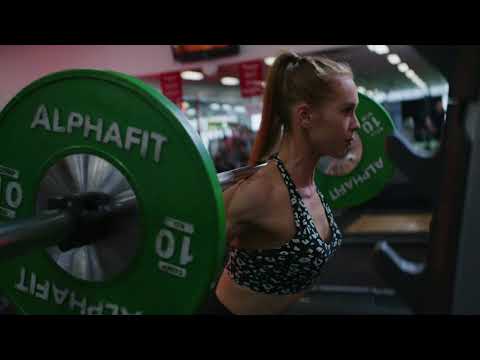 Experience the energy and community at Zap Fitness 24/7 Gawler.
See our certified trainers in action and get a feel for the energy and community at our gym. Watch now and come experience the difference at Gawler.
Get a feel for the lively and supportive atmosphere that sets Zap Fitness 24/7 Gawler apart from other gyms in Gawler
See firsthand the dedication and passion of our certified trainers as they guide and inspire members to reach their fitness goals.
Map
Enquire and view gym prices at Zap Fitness 24/7 Gawler. No obligation to join.
Customer Reviews
Zap Fitness Gawler is a great gym for those looking for a convenient and affordable place to work out. Customers appreciate the friendly staff, cleanliness of the gym, and the privacy that comes with it being less busy than other gyms. The equipment is well maintained and there is plenty of space to work out. Customers also appreciate the initiative and character of the staff member Evan, who skipped his lunch to help a customer sign up.
The gym also offers a variety of classes and personal training options, as well as secure parking and opening times that are convenient for customers. Customers also appreciate the affordability of the gym, with no hidden fees or charges.
Overall, customers are very satisfied with their experience at Zap Fitness Gawler and would highly recommend it to others. The staff are friendly and helpful, the gym is clean and well maintained, and the prices are reasonable. Customers also appreciate the initiative and character of the staff member Evan, who skipped his lunch to help a customer sign up.
I saw a great demonstration of initiative and a true reflection of character by the staff member at Zap Gawler. After leaving the gym I noticed this particular staff member had just left for lunch; a person intending to sign up arrived and the member of staff who I believe to be named 'Evan' consequently skipped lunch to help this individual sign up. I was glad to see such an undeniable exhibition of principal. Thankyou Evan!
Mark Dansek
I currently attend this gym as it is close to my new workplace (I used to go the golden grove one) The one staff member here barely ever says hello to me even if he's near the entrance. The bathroom does get cleaned regularly, hence the pair of shoes that have been there since I started coming here in October. The gym and equipment is okay, although their air-conditioning doesn't spread through the while place well.
tinamoli12
This gym is very shabby. Desperately in need of an upgrade. Not sure how often the cleaners come as it is quite dirty. There has been no soap in the female toilet for a week. Gawler is the only Zap Fitness in South Australia not to be upgraded. It was scheduled for April last year. Then Covid hit. Still waiting.
Sue London
Great gym have been going for a few years. The staff are always very friendly. There have been a few pieces of equipment that have gone, including the stair master which was quite disappointing. They also don't currently have any personal trainers. However as I like I more quiet gym where people aren't crazy intense it works really well for me.
Lauren Kate
I am still a member here because the location is convenient but that is all! The gym is always filthy, my hands are black after using the equipment, the ceiling at the moment is literally falling in with electrical cords hanging down from it, it is hardly ever staffed and if it is they are on their phones in the office. I only started going here to see the awesome PT who was here but she has left now ;( she was the only good thing about this gym!
Jessica Rehn