https://gymnearme.net.au/backend/profiles/get_profiles?gym_id=4489&include_types=1&include_classes=1&include_features=1&include_social=1&include_memberships=1&include_offers=1&include_hours=1&include_reviews=1&include_google_place=1&include_average_review=1&return_url=1
Category
Gym

Fitness Center

Health Centre
Opening Hours
Mon: Open 24 Hours
Tue: Open 24 Hours
Wed: Open 24 Hours
Thu: Open 24 Hours
Fri: Open 24 Hours
Sat: Open 24 Hours
Sun: Open 24 Hours
Membership Plans Available at Zap Fitness 24/7 Geelong
The Passport membership gives you access to 50+ clubs Australia-wide, 24/7 access, fitness challenges, membership holds, refer a friend reward, free WiFi in club, and personal trainer support for $10.99 per week. The Home Only membership gives you access to one club only, 24/7 access, and free WiFi in club for $9.99 per week.
| Plan | Description | Price |
| --- | --- | --- |
| Passport | All Clubs (excluding Zap Salamanca) | $10.99 - weekly |
| Home Only | | $9.99 - weekly |
About Zap Fitness 24/7 Geelong
Perform your workout routines and reach your fitness goals on your terms with low fees and 24/7 gym access at Zap Fitness.
At Zap Fitness, we're committed to motivating more Australians to prioritise regular movement and are equipped to power your fitness 24.7. Starting out as a single studio, Zap has fast become one of Australia's fastest growing and most accessible 24.7 gyms, offering a convenient range of training solutions including 24.7 access, personal training, flexible membership options and affordable pricing.
See what makes Zap Fitness 24/7 Geelong the Best Gym in Town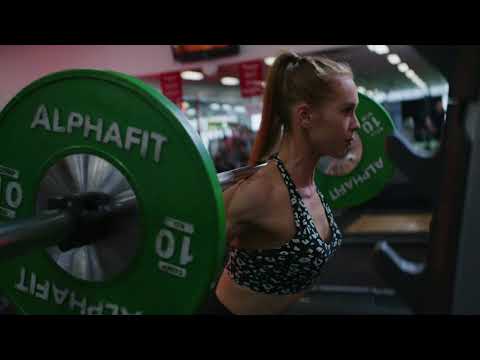 Experience the energy and community at Zap Fitness 24/7 Geelong.
See our certified trainers in action and get a feel for the energy and community at our gym. Watch now and come experience the difference at Geelong.
Get a feel for the lively and supportive atmosphere that sets Zap Fitness 24/7 Geelong apart from other gyms in Geelong
See firsthand the dedication and passion of our certified trainers as they guide and inspire members to reach their fitness goals.
Map
Enquire and view gym prices at Zap Fitness 24/7 Geelong. No obligation to join.
Customer Reviews
Zap Fitness Geelong is the biggest gym in town and is open 24/7, making it a great option for those who want to work out at any time of the day. Customers love the friendly and welcoming staff, especially Chelsea, who always greets everyone with a smile. The gym also offers a variety of classes, personal training options, and exercise and training protocols. Customers also appreciate the secure environment and ample parking.
The gym is also known for its great value, with prices that are lower than other gyms in the area. Customers have also been impressed with the cleanliness and maintenance of the gym, with all the equipment in good condition. The pin load machines even have stickers for the weights, so customers know exactly how much they are lifting.
Overall, customers are very satisfied with Zap Fitness Geelong and would highly recommend it to anyone looking for a great gym in the area. With its friendly staff, great value, and excellent facilities, it is no wonder why customers keep coming back.
It's a pretty big gym, 24/7! Most importantly the staff are lovely! Especially the staff named Chelsea! Always smiling and greeting everyone. And I've been going to this gym for a couple of years now. I've tried other gyms in Geelong, and stuck to this cause of their brilliant customer service!
Muhtasim Samaun
10/10 would not recommend anyone signing up or using this gym, I signed up under the impression as I was told there was going to be a $500,000 upgrade with all BRAND NEW equipment, and that NOTHING that was on the floor besides the treadmills were staying… a month later and it's still all the same old equipment that's been there for 13 years. The pin load machines don't even have stickers for the weights so you don't know how much you're lifting, they over promised and under delivered with their sale pitch, the staff are friendly and that's about the only thing this gym has going for it. If you're thinking about signing up here DONT BOTHER, don't get sucked in with their cheap prices. There are plenty of other great gyms in Geelong and Zap Fitness is by far the worst gym in Geelong. I'd leave a 0 stars review if I could.
Daniel Winton