https://gymnearme.net.au/backend/profiles/get_profiles?gym_id=4490&include_types=1&include_classes=1&include_features=1&include_social=1&include_memberships=1&include_offers=1&include_hours=1&include_reviews=1&include_google_place=1&include_average_review=1&return_url=1
Category
Gym

Fitness Center

Health Centre
Classes
Yoga

Pilates

Zumba

HIIT

Strength Training

Dance
Opening Hours
Mon: Open 24 Hours
Tue: Open 24 Hours
Wed: Open 24 Hours
Thu: Open 24 Hours
Fri: Open 24 Hours
Sat: Open 24 Hours
Sun: Open 24 Hours
Membership Plans Available at Zap Fitness 24/7 Glen Osmond
The Passport membership gives you access to 50+ clubs Australia-wide, 24/7 access, fitness challenges, membership holds, refer a friend reward, free WiFi in club and personal trainer support for $10.99 per week. The Home Only membership gives you access to one club only, 24/7 access, free WiFi in club and personal trainer support for $9.99 per week.
| Plan | Description | Price |
| --- | --- | --- |
| Passport | All Clubs (excluding Zap Salamanca) | $10.99 - weekly |
| Home Only | | $9.99 - weekly |
About Zap Fitness 24/7 Glen Osmond
Perform your workout routines and reach your fitness goals on your terms with low fees and 24/7 gym access at Zap Fitness.
At Zap Fitness, we're committed to motivating more Australians to prioritise regular movement and are equipped to power your fitness 24.7. Starting out as a single studio, Zap has fast become one of Australia's fastest growing and most accessible 24.7 gyms, offering a convenient range of training solutions including 24.7 access, personal training, no lock-in contracts and affordable membership options.
See what makes Zap Fitness 24/7 Glen Osmond the Best Gym in Town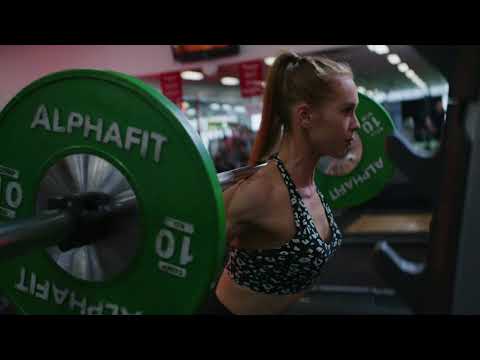 Experience the energy and community at Zap Fitness 24/7 Glen Osmond.
See our certified trainers in action and get a feel for the energy and community at our gym. Watch now and come experience the difference at Glen Osmond.
Get a feel for the lively and supportive atmosphere that sets Zap Fitness 24/7 Glen Osmond apart from other gyms in Glen Osmond
See firsthand the dedication and passion of our certified trainers as they guide and inspire members to reach their fitness goals.
Map
Enquire and view gym prices at Zap Fitness 24/7 Glen Osmond. No obligation to join.
Customer Reviews
Zap Fitness Glen Osmond is a great gym that offers a wide range of equipment and features to suit all types of fitness needs. Customers appreciate the friendly staff, clean and spacious facilities, and the great view from the front window. The weight machines are well maintained and diverse, with free weights, cross-trainers, bikes, and other machines available. The squat machines, stair-climber, pulleys, and workout stations are all highly rated. Customers also appreciate the convenience of the 24-hour centre, as well as the reasonable pricing. The only downside is the limited parking and the lack of temperature control, but overall customers are very satisfied with their experience at Zap Fitness Glen Osmond.
Good range of equipment, friendly staff. The only downside is that the weight machines don't tell you how heavy you are lifting. They are numbered 1-15 instead of in kilograms like other gyms. If coming here from another gym, you'll have to guess how heavy you can lift as number 10 on a machine at Zap Fitness could be 20kg, 25kg, 30kg.. maybe more, maybe less. In addition, number 10 on one machine is not the same weight as number 10 on another machine. It can get confusing. Also, unlike other Zap fitness gyms I've been to, the lights in these bathrooms automatically turn off after a while which has been slightly annoying. Overall 4 stars for a clean and friendly gym!
Thien Le
Not a bad gym but it really needs some TLC. Parking can be a hassle as there are limited spaces and the Korean BBQ restaurant below is very popular, so parking in the evening can be a real challenge. There is also another fitness club next to it which hits the parking spots. Generally the equipment is well maintained and diverse enough to give variety in your workouts. Good set of free weights, cross-trainers, bikes and other machines. Squat machines, stair-climber, pulleys and workout stations are all very good. Good set of workout mats but some need replacing. The view is great from the front window but the changerooms are very ordinary. Lights not working are typical, the changerooms are often not serviced as they should be and have showers that drain water anywhere... except down the drain. Music is woeful. These guys are cheap so you get the same (c)rap every day blaring out rather than a half decent mix. Staff seem to have disappeared so if you see them at all you're lucky. It's a 24 hr centre so not manned all hours, just some would be useful... even if only to clean the joint. Of the 3 or 4 clocks on the wall, one works. It is what it is but with just a little effort could be much, much better. Pricing is OK as far as it goes but any higher would see most people head elsewhere. Would give it 2.5 (average) but would also happily give it more if they just looked after the little things. The Zap locations are very convenient - a strong point in their favour.
nemo nemo