https://gymnearme.net.au/backend/profiles/get_profiles?gym_id=4496&include_types=1&include_classes=1&include_features=1&include_social=1&include_memberships=1&include_offers=1&include_hours=1&include_reviews=1&include_google_place=1&include_average_review=1&return_url=1
Category
Gym

Fitness Center

Health Centre
Classes
Yoga

Pilates

HIIT

Zumba

Spin
Opening Hours
Mon: Open 24 Hours
Tue: Open 24 Hours
Wed: Open 24 Hours
Thu: Open 24 Hours
Fri: Open 24 Hours
Sat: Open 24 Hours
Sun: Open 24 Hours
Membership Plans Available at Zap Fitness 24/7 Hawthorn
The Passport membership gives you access to 50+ clubs Australia-wide, 24/7 access, fitness challenges, membership holds, refer a friend reward, free WiFi in club, and personal trainer support for $10.99 per week. The Home Only membership gives you access to one club only, 24/7 access, and free WiFi in club for $9.99 per week.
| Plan | Description | Price |
| --- | --- | --- |
| Passport | All Clubs (excluding Zap Salamanca) | $10.99 - weekly |
| Home Only | | $9.99 - weekly |
About Zap Fitness 24/7 Hawthorn
Perform your workout routines and reach your fitness goals on your terms with low fees and 24/7 gym access at Zap Fitness.
At Zap Fitness, we're committed to motivating more Australians to prioritise regular movement and are equipped to power your fitness 24.7. Starting out as a single studio, Zap has fast become one of Australia's fastest growing and most accessible 24.7 gyms, offering a convenient range of training solutions including 24.7 access, personal training, no lock-in contracts and affordable membership options.
See what makes Zap Fitness 24/7 Hawthorn the Best Gym in Town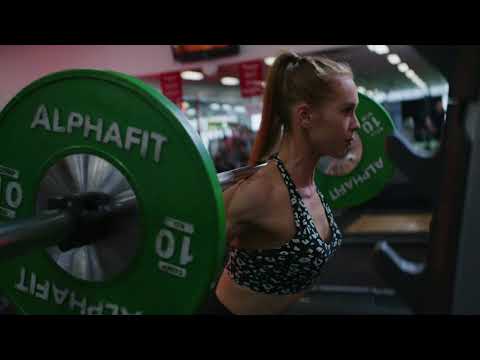 Experience the energy and community at Zap Fitness 24/7 Hawthorn.
See our certified trainers in action and get a feel for the energy and community at our gym. Watch now and come experience the difference at Hawthorn.
Get a feel for the lively and supportive atmosphere that sets Zap Fitness 24/7 Hawthorn apart from other gyms in Hawthorn
See firsthand the dedication and passion of our certified trainers as they guide and inspire members to reach their fitness goals.
Map
Enquire and view gym prices at Zap Fitness 24/7 Hawthorn. No obligation to join.
Customer Reviews
Zap Fitness Hawthorn is a great gym located in the heart of Hawthorn. Customers love the convenient location, friendly staff, and relaxed atmosphere. The gym is well-maintained and clean, with plenty of natural light and high ceilings. It has all the basic equipment needed for strength training, including a power rack for flat, incline, and decline. The general crowd is good and the music is enjoyable. Customers also appreciate the affordable price point and the fact that they can access the gym any time.
The staff are helpful and attentive, and customers have reported that they are always willing to answer questions. The air conditioning works well, although some customers have mentioned that it can be too cold in winter. Overall, customers are very satisfied with the gym and its facilities.
In addition, customers have praised the gym for its security and safety protocols. They appreciate the fact that the gym is always well-monitored and that there are no overly excited gym bros. Customers also appreciate the fact that the gym is always well-stocked with the necessary equipment and that the staff are always willing to help. All in all, Zap Fitness Hawthorn is a great gym with plenty of features and amenities that customers love.
Coming from a personal trainer who has been to the majority of gyms on the east side and cbd… this is the worst gym in Melbourne. From lack of care of equipment down to the management. I honestly keep getting surprised at how bad this gym is. Machines are out of order for months, everything that has an issue never gets resolved. Have given multiple feedback items on different platforms with no response. Staff are disinterested and instead of repairing equipment just remove it completely off the gym floor. The price point is the only thing going for this gym. In such an affluent neighbourhood you'd think there would be some level of customer service or upkeep but it is the exact opposite. Majority of members also never put their weights back just to give you an idea of gym atmosphere and culture created at this zap. Save your $8 a week and buy a protein shake instead.
Josh Bejan
Never received any email/notification regarding re-opening/closing date and time during this lockdown and lift period. Only sign to find out is the deduction notice from your bank statement then you know oh they probably reopened. And you have to visit the gym to know that they require you to upload the certificate… how thoughtful.
Paul Bai
If I could give 0 stars I would. As a longtime member of Zap Fitness, I am hugely disappointed in their falseness of 'No Contract' terms - Beware. I requested to have my membership cancelled as was slugged additional costs and charges which I shouldn't have. They failed me as a loyal customer and it was clearly obvious their strategy of dollar retention being more important than humanising and supporting their members through the challenging COVID times. Never will I re-join Zap, and I'll make sure to tell everyone in my fitness community the failures of this pathetic organisation.
J M