https://gymnearme.net.au/backend/profiles/get_profiles?gym_id=4506&include_types=1&include_classes=1&include_features=1&include_social=1&include_memberships=1&include_offers=1&include_hours=1&include_reviews=1&include_google_place=1&include_average_review=1&return_url=1
Category
Gym

Fitness Center

Health Centre
Classes
Yoga

Pilates

Zumba

HIIT

Strength Training

Dance
Opening Hours
Mon: Open 24 Hours
Tue: Open 24 Hours
Wed: Open 24 Hours
Thu: Open 24 Hours
Fri: Open 24 Hours
Sat: Open 24 Hours
Sun: Open 24 Hours
Membership Plans Available at Zap Fitness 24/7 Moonah
The Passport membership gives you access to 50+ clubs Australia-wide, 24/7 access, fitness challenges, membership holds, refer a friend reward, free WiFi in club, and personal trainer support for $10.99 per week. The Home Only membership gives you access to one club only, 24/7 access, and free WiFi in club for $9.99 per week.
| Plan | Description | Price |
| --- | --- | --- |
| Passport | All Clubs (excluding Zap Salamanca) | $10.99 - weekly |
| Home Only | | $9.99 - weekly |
About Zap Fitness 24/7 Moonah
Perform your workout routines and reach your fitness goals on your terms with low fees and 24/7 gym access at Zap Fitness.
At Zap Fitness, we're committed to motivating more Australians to prioritise regular movement and are equipped to power your fitness 24.7. Starting out as a single studio, Zap has fast become one of Australia's fastest growing and most accessible 24.7 gyms, offering a convenient range of training solutions including 24.7 access, personal training, no lock-in contracts and affordable membership options.
See what makes Zap Fitness 24/7 Moonah the Best Gym in Town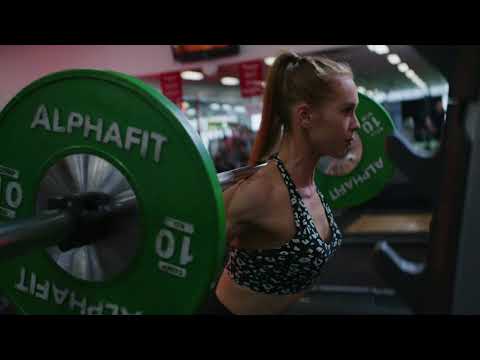 Experience the energy and community at Zap Fitness 24/7 Moonah.
See our certified trainers in action and get a feel for the energy and community at our gym. Watch now and come experience the difference at Moonah.
Get a feel for the lively and supportive atmosphere that sets Zap Fitness 24/7 Moonah apart from other gyms in Moonah
See firsthand the dedication and passion of our certified trainers as they guide and inspire members to reach their fitness goals.
Map
Enquire and view gym prices at Zap Fitness 24/7 Moonah. No obligation to join.
Customer Reviews
Zap Fitness Moonah is a great gym for those looking for a comprehensive workout experience. Customers love the newly renovated facilities, which have been upgraded with more equipment and a better layout. The staff are friendly and professional, and the gym is always clean and well maintained. Customers also appreciate the variety of equipment available, including weight lifting machines, cardio machines, and isolation equipment. Additionally, the gym is open 24/7, making it easy to fit a workout into any schedule.
The personal trainers at Zap Fitness Moonah are also highly praised, with customers noting their friendliness and professionalism. The gym also offers great value for money, with memberships that are affordable and flexible. Customers also appreciate the fact that the gym is located in a convenient area, with plenty of parking available.
Finally, customers have noted that the gym is well-equipped and spacious, with hardly any wait time on equipment. The only downside is that the gym does not have any climbing ropes or chin up bars. However, overall customers are very satisfied with their experience at Zap Fitness Moonah and would highly recommend it to others.
⭐⭐⭐⭐ Oct 2022: After a full overhaul and renovation, Zap Moonah is better. Still not enough equipment, but the new layout and Reno have definitely freshened up a once sad tired gym. I would have been a five star rating, had it not been for a very unpleasant and rude encounter with a manager on site. Although resolved by way of verbal apology from head office, it still left a sour taste behind. Hopefully we'll be able to reach five stars soon. ⭐⭐⭐ April 2022: Sadly this place is super popular, yet the owners have removed half the equipment. Once able to conduct a full rotation workout, now you're left waiting in an awkward queue like scenario for the one or two remaining items of equipment. Poor form.
Andrew