https://gymnearme.net.au/backend/profiles/get_profiles?gym_id=4511&include_types=1&include_classes=1&include_features=1&include_social=1&include_memberships=1&include_offers=1&include_hours=1&include_reviews=1&include_google_place=1&include_average_review=1&return_url=1
Category
Gym

Fitness Center

Health Centre
Opening Hours
Mon: Open 24 Hours
Tue: Open 24 Hours
Wed: Open 24 Hours
Thu: Open 24 Hours
Fri: Open 24 Hours
Sat: Open 24 Hours
Sun: Open 24 Hours
Membership Plans Available at Zap Fitness 24/7 Newton
Zap Fitness Newton offers two membership options: Passport for $10.99 per week, which gives you access to 50+ clubs Australia-wide, 24/7 access, fitness challenges, membership holds, refer a friend reward, and free WiFi in club with personal trainer support; or Home Only for $9.99 per week, which gives you access to one club only, 24/7 access, and free WiFi in club with personal trainer support.
| Plan | Description | Price |
| --- | --- | --- |
| Passport | All Clubs (excluding Zap Salamanca) | $10.99 - weekly |
| Home Only | | $9.99 - weekly |
About Zap Fitness 24/7 Newton
Perform your workout routines and reach your fitness goals on your terms with low fees and 24/7 gym access at Zap Fitness.
At Zap Fitness, we're committed to motivating more Australians to prioritise regular movement and are equipped to power your fitness 24.7. Starting out as a single studio, Zap has fast become one of Australia's fastest growing and most accessible 24.7 gyms, offering a convenient range of training solutions including 24.7 access, personal training, no lock-in contracts and affordable membership options.
See what makes Zap Fitness 24/7 Newton the Best Gym in Town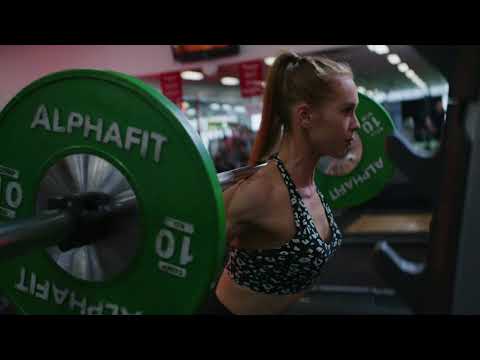 Experience the energy and community at Zap Fitness 24/7 Newton.
See our certified trainers in action and get a feel for the energy and community at our gym. Watch now and come experience the difference at Newton.
Get a feel for the lively and supportive atmosphere that sets Zap Fitness 24/7 Newton apart from other gyms in Newton
See firsthand the dedication and passion of our certified trainers as they guide and inspire members to reach their fitness goals.
Map
Enquire and view gym prices at Zap Fitness 24/7 Newton. No obligation to join.
Customer Reviews
Zap Fitness Newton is a well-managed gym with a great range of equipment and excellent value for money. Customers appreciate the clean and well-maintained facilities, as well as the friendly staff and atmosphere. The gym is conveniently located and has extended hours of trade, making it easy to fit in a workout. The gym is also spacious, so even when it is busy, there is plenty of room to work out. Customers also appreciate the variety of free weights and non-free weights, as well as the personal training options. The gym also has a full-time PT with repeat customers, and all the regulars are friendly. Customers have also noted that the gym is well-lit and air-conditioned, and the sun does not come in when using the bikes. Overall, customers are very happy with their experience at Zap Fitness Newton and would highly recommend it.
Have only been here in the early hours of the morning but even at 6am the place is like a sauna. Just standing next to my friend training her, barely moving, sweat was running down my back. Gym is a decent size, with two free weights areas/sets of dumbbells, two cables, a squat machine, standing abductor, two squat racks, push sled, loads of bands and accessories, and multiples of some machines. Cardio is just right, not too much or too little, and very modern machines with nice screens. It's a lot of equipment packed into a small space so can feel somewhat cramped when it's busy, but overall good. It's clean and well maintained. Morning clientele are mainly older people (don't let that fool you, they pump some iron that's for sure!) with a few characters to boot. Just turn the damn air conditioning on!
C C