https://gymnearme.net.au/backend/profiles/get_profiles?gym_id=4514&include_types=1&include_classes=1&include_features=1&include_social=1&include_memberships=1&include_offers=1&include_hours=1&include_reviews=1&include_google_place=1&include_average_review=1&return_url=1
Category
Gym

Fitness Center

Health Centre
Opening Hours
Mon: Open 24 Hours
Tue: Open 24 Hours
Wed: Open 24 Hours
Thu: Open 24 Hours
Fri: Open 24 Hours
Sat: Open 24 Hours
Sun: Open 24 Hours
Membership Plans Available at Zap Fitness 24/7 Richmond
Zap Fitness Richmond offers two membership options: Passport for $10.99 per week, which gives you access to 50+ clubs Australia-wide with 24/7 access, fitness challenges, membership holds, refer a friend reward, and free WiFi in club with personal trainer support; and Home Only for $9.99 per week, which gives you access to one club only with 24/7 access and free WiFi in club with personal trainer support.
| Plan | Description | Price |
| --- | --- | --- |
| Passport | All Clubs (excluding Zap Salamanca) | $10.99 - weekly |
| Home Only | | $9.99 - weekly |
About Zap Fitness 24/7 Richmond
Perform your workout routines and reach your fitness goals on your terms with low fees and 24/7 gym access at Zap Fitness.
At Zap Fitness, we're committed to motivating more Australians to prioritise regular movement and are equipped to power your fitness 24.7. Starting out as a single studio, Zap has fast become one of Australia's fastest growing and most accessible 24.7 gyms, offering a convenient range of training solutions including 24.7 access, personal training, no lock-in contracts and affordable membership options.
See what makes Zap Fitness 24/7 Richmond the Best Gym in Town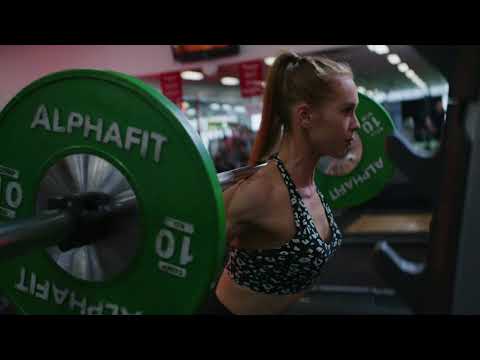 Experience the energy and community at Zap Fitness 24/7 Richmond.
See our certified trainers in action and get a feel for the energy and community at our gym. Watch now and come experience the difference at Richmond.
Get a feel for the lively and supportive atmosphere that sets Zap Fitness 24/7 Richmond apart from other gyms in Richmond
See firsthand the dedication and passion of our certified trainers as they guide and inspire members to reach their fitness goals.
Map
Enquire and view gym prices at Zap Fitness 24/7 Richmond. No obligation to join.
Customer Reviews
Zap Fitness Richmond is a great gym with modern facilities and clean equipment. Customers appreciate the friendly staff, up to date equipment, and wide variety of cardio machines, gym equipment, benches, and stretching space. The gym is airy, spacious, and has great natural light, making it a very comfortable place to work out. Parking can be difficult to find, but the gym is conveniently located and the staff are very helpful. Customers also appreciate the low cost of membership and the fact that the gym is not too busy. The gym is also well-maintained, with bathrooms and showers cleaned regularly. Customers have had a great experience with the customer service team, who are honest and respond quickly to any queries. Overall, customers are very satisfied with their experience at Zap Fitness Richmond and highly recommend it.
A few days ago, I had an issue trying to get my tag as a new member and left a bad review just to get some attention to the matter. Luckily, the team (kind words to Jerome, soecifically) replied honestly and fast and they managed to help me. I have been coming since then and found the installations very clean and i haven't had an issue since then. Thank you
Leandro Olgiati
Decent sized Zap Fitness, with pretty much every machine you would need. Does get quite busy in the morning, before dinner and after dinner. Parking can also be difficult to find as there is not a lot of parking to the rear of the gym. Would recommend coming at odd hours so you don't have to queue for the treadmill/weight racks.
Daniel Chen
DO NOT SIGN UP HERE! SCAM I signed up on a 12 month contract in March 2019. Recently they keep debiting my bank card weekly for no reason. Never was I once told that my contract was extended or re-activate I tried to call and email them about the membership a bunch of times. And I got NO response. I've been getting charged for 3 months in a row and haven't heard from Zap ever since.
Victor Lam
Was a member for a few years only because it's close to home and cheap, but have had enough. Plenty of better gyms around. First off, quality of facilities was generally pretty mediocre, with bathrooms and showers not cleaned regularly enough for the amount of use they saw. Think the water cooler was broken for about a year before being repaired. Goes to show how much the owners care about general upkeep. Through COVID the communication was really poor. Had no idea why my account was being debited again without my consent. Would have opted out as even though VIC restrictions eased in June, wasn't comfortable using the gym at that stage and they had not communicated to their customers their intention to restart the debits. Had no reply to my email query so ended up calling and putting membership on hold. Now after changing gyms and seeking to cancel membership, I sent notice via email 10 days ago but find that they have again recently begun debiting my account without my consent after recent easing of restrictions. Have tried calling during their business hours only to encounter a pre-recorded message (that mentions their business hours, helpful) and no way of actually leaving a voicemail. From reading others' comments here it sounds like they treat their business / staffed hours as a suggestion only. Save your time and money, go elsewhere
Julian Sanelli
Possibly the worst customer experience I've ever received. Zap made direct debits against my consent and ignored my request to cancel my membership. It took several requests to cancel my membership, after a number were ignored. Even though this is correct procedure as stated in their Terms and Conditions. Still waiting on a refund for two direct debits which were against my consent and not communicated with me.
Ch'an Armstrong