https://gymnearme.net.au/backend/profiles/get_profiles?gym_id=4523&include_types=1&include_classes=1&include_features=1&include_social=1&include_memberships=1&include_offers=1&include_hours=1&include_reviews=1&include_google_place=1&include_average_review=1&return_url=1
Category
Gym

Fitness Center

Health Centre
Classes
Yoga

Pilates

Zumba

HIIT

Strength Training
Opening Hours
Mon: Open 24 Hours
Tue: Open 24 Hours
Wed: Open 24 Hours
Thu: Open 24 Hours
Fri: Open 24 Hours
Sat: Open 24 Hours
Sun: Open 24 Hours
Membership Plans Available at Zap Fitness 24/7 Surrey Hills
The Passport membership gives you access to 50+ clubs Australia-wide, 24/7 access, fitness challenges, membership holds, refer a friend reward, free WiFi in club and personal trainer support for $10.99 per week. The Home Only membership gives you access to one club only, 24/7 access, free WiFi in club and personal trainer support for $9.99 per week.
| Plan | Description | Price |
| --- | --- | --- |
| Passport | All Clubs (excluding Zap Salamanca) | $10.99 - weekly |
| Home Only | | $9.99 - weekly |
About Zap Fitness 24/7 Surrey Hills
Perform your workout routines and reach your fitness goals on your terms with low fees and 24/7 gym access at Zap Fitness.
At Zap Fitness, we're committed to motivating more Australians to prioritise regular movement and are equipped to power your fitness 24.7. Starting out as a single studio, Zap has fast become one of Australia's fastest growing and most accessible 24.7 gyms, offering a convenient range of training solutions including 24.7 access, personal training, no lock-in contracts and affordable membership options.
See what makes Zap Fitness 24/7 Surrey Hills the Best Gym in Town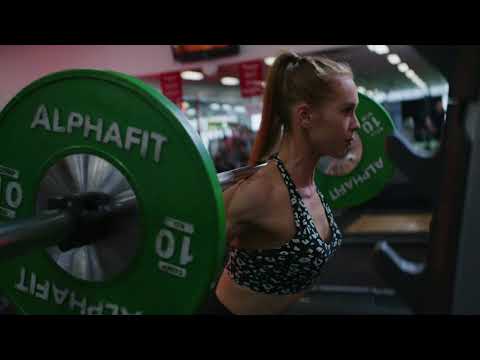 Experience the energy and community at Zap Fitness 24/7 Surrey Hills.
See our certified trainers in action and get a feel for the energy and community at our gym. Watch now and come experience the difference at Surrey Hills.
Get a feel for the lively and supportive atmosphere that sets Zap Fitness 24/7 Surrey Hills apart from other gyms in Surrey Hills
See firsthand the dedication and passion of our certified trainers as they guide and inspire members to reach their fitness goals.
Map
Enquire and view gym prices at Zap Fitness 24/7 Surrey Hills. No obligation to join.
Customer Reviews
Zap Fitness Surrey Hills is a great gym for anyone looking for a low cost, 24 hour gym with a great community. Customers love the friendly staff, the clean and tidy facilities, and the huge open space upstairs for legwork, abs and stretching. The gym has almost everything you need, including multiple Olympic barbells and racks, top functional training floor, and a functional training area upstairs. The car park is not the best, but the value-for-money and social environment more than make up for it.
The staff are always friendly and up for a chat, creating a personalised gym experience. They are also very helpful and energetic, and Cambria at reception is always looking out for members' needs. The gym is also kept quiet and tidy, even when unmanned.
Customers also appreciate the availability of machines they like to work with, the ease of parking, and the minimal attention to members. The only downside is that the heater is sometimes on right next to the cardio machines, making it too hot to do a cardio workout. However, overall customers are very happy with their experience at Zap Fitness Surrey Hills.
Stayed on call for nearly 2 hours for the first call I made. Second 45 mins and third for almost 30 minutes. Went to the gym, the reception lady (she was very nice) got on her teams and the head office picked up within seconds. Wanted to get me account suspended since I am going to be overseas, thought it would be free since that's nearly what all gyms do, but I was wrong. $5 for suspension of account. I have made regular on time payments and have been with them for almost year yet poor customer service. Will still pay them till my contract ends, but don't think I'll even go to this gym after coming back. Ohh and facilities, equipment and everything else is decent. Anytime fitness Balwyn way better!
Yoshi